Carina Sirochinsky
ASSOCIATE SCIENTIST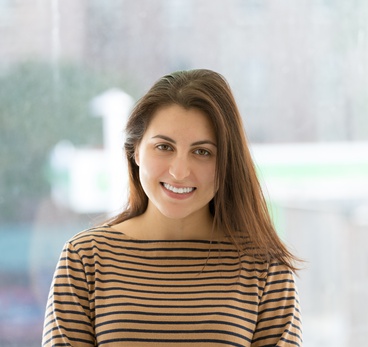 Biography
Carina has research experience in nanoparticle drug delivery systems for the treatment of various cancers and in regenerative tissue engineering for the treatment of osteoarthritis.
She conducted research at Hunter College for three years, studying the mechanical and chemical properties of exosomes in order to develop targeted drug delivery and to elucidate cancer metastasis pathways. At Hunter, she also worked on creating novel iron-oxide nano-particles to be used for effective imaging, as well as for drug delivery. Carina was an Amgen scholar at Columbia University, where she developed and optimized an injectable, engineered cartilage matrix to facilitate the healing of osteoarthritic wounds utilizing synovial stem cells.
She received a B.A. degree in Chemistry, summa cum laude, from Macaulay Honors College at Hunter College.