Dr Alexander Tarakhovsky M.D., Ph.D.
SCIENTIFIC ADVISOR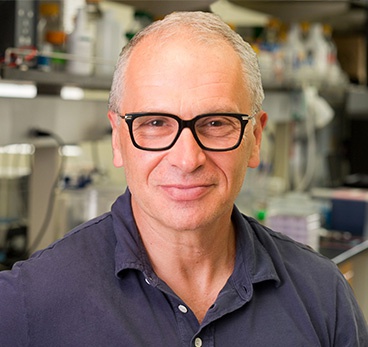 Biography
Born in the former USSR, Dr Tarakhovsky received his medical degree from the Kiev Medical Institute in Ukraine in 1978, and his Ph.D. from the Institute for Oncology at the Academy of Science in Kiev in 1982.
He has worked as a research associate at the Institute for Oncology, the Cancer Research Center in Moscow and the Institute for Molecular Genetics in Tallinn, Estonia. In 1992, he became a Humboldt Fellow and later a Research Associate at the Institute of Genetics at the University of Cologne, in Germany; he was promoted to group leader in 1994, and to tenured Professor and Head of the Laboratory for Lymphocyte Signaling in 1996. He moved that lab to The Rockefeller University in 2000 when he was appointed Irene Diamond Associate Professor; he was named tenured full Professor in 2003. The laboratory's current interest is to identify the epigenetic mechanisms of adaptive and innate immune responses.
The most significant achievements in this direction include the identification of the role of histone lysine methyltransferase Ezh2 in antibody repertoire formation, discovery of a novel nuclear PKCd signaling pathway that causes autoimmunity, identifying the novel signaling pathway that utilizes lysine methylation for signal-dependent lymphocyte activation and the discovery of functional histone-like sequences (histone mimics) in non-histone mammalian and viral proteins.