Dr. Elina Shrestha
DIRECTOR PRE-CLINICAL DEVELOPMENT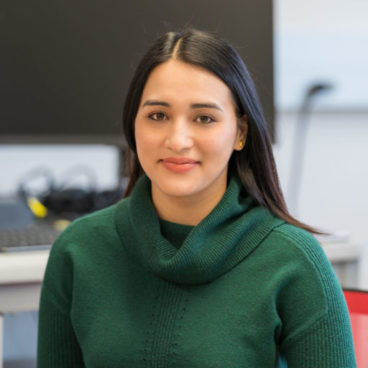 Elina Shrestha received her Ph.D. in Cellular and Molecular Biology from NYU School of Medicine. Her research concentrated on understanding the regulation of macrophage gene expression by nuclear receptor LXRa, a key transcription factor involved in lipid metabolism and cholesterol homeostasis.  
By applying cutting-edge proteomics and biochemical approaches and gene editing technologies, she discovered a novel interactor and co-regulator of LXRa as a potential therapeutic target for augmenting cholesterol efflux in macrophages and reversing cholesterol accumulation in atherosclerotic plaques. During her graduate career, she also set out to investigate the cause of high incidence and challenges in the clinical management of cardiovascular diseases among diabetics. For this, she utilized advanced transgenic and knockout mouse models of atherosclerosis in combination with drug-induced diabetes. Her research established that hyperglycemia, through alteration in LXRa post-translational modification, promotes macrophage retention in atherosclerotic plaques which aggravates the disease. Overall, her studies suggest new prospects for drug discovery in the treatment of atherosclerosis.
Apart from her doctoral training, Elina has a solid background in the field of immunology, stem cell biology, and biochemistry. She has published several peer-reviewed publications in multiple disciplines of biology. During her research career, she has acquired the relevant knowledge and skillsets required to succeed in the vibrant environment that Hemogenyx offers to facilitate the accelerated development of new technologies and therapies and their transition into the clinic.